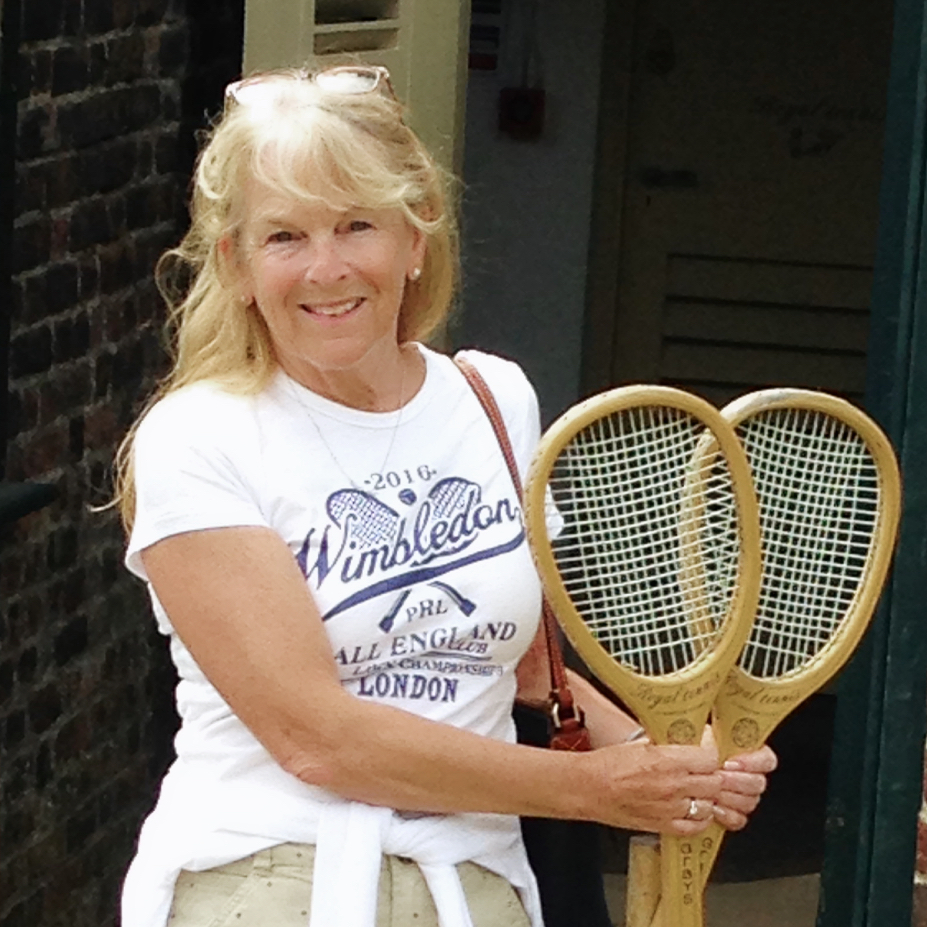 Arlene Kingsland
President
Arlene Kingsland is the President of the Executive Committee. Arlene has been a resident of Hudson for over 25 years, and recently discovered the sport of tennis. She was quick to realize that being a member of the ROTC was like having a new family, and tries to get on the courts as often as possible!
Arlene has been working at FPInnovations for 38 years as a Principal Technologist. Her area of research is in consumer products with a specialty in hygiene applications and 3D printing. She is actively involved in marketing the latest technologies to the industry.
While not working or on the tennis courts, Arlene spends time with her husband, Dan, son Dillon and daughter, Jasmine, travelling and enjoying life to its fullest.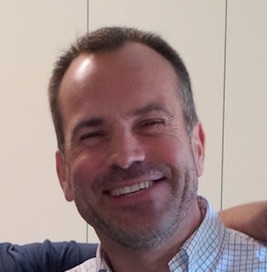 Robert Cassius de Linval
Vice-President
Norma Tochijara
Secretary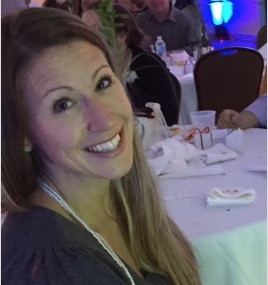 Andrea Hunter
Treasurer
Andrea currently serves as Treasurer on the Executive Committee of the ROTC, where she has the opportunity to combine two of her favourite things: tennis and accounting! A Hudson native, Andrea grew up playing tennis at the ROTC (in the days when there was a practice wall!) and recently re-joined the club with her husband and two kids, all of whom love to be on the courts. Andrea runs a small local accounting practice where she specializes in corporate accounting and tax. In her free time, aside from playing tennis, Andrea enjoys being a hockey mom, hiking, diving, playing piano, working in her kitchen, and of course watching tennis on TV. One of her lifelong dreams is to make the Grand Slam pilgrimage – travelling to all four majors to watch the tournaments in person. Andrea agit présentement à titre de trésorière sur le comité exécutif du ROTC, où elle a l'opportunité de combiner deux de ses passions : le tennis et la comptabilité ! Native d'Hudson, Andrea a grandi en jouant au tennis au ROTC (à une époque où il y avait un mur de pratique !) et a récemment joint le club de nouveau avec son époux et leurs deux enfants, qui aiment tous être sur le terrain. Andrea dirige un petit cabinet comptable où elle se spécialise dans la comptabilité et les impôts corporatifs. Dans ses temps libres, à part jouer au tennis, Andrea porte fièrement le titre 'hockey-mom', aime faire de la randonnée et du plongeon, jouer du piano, cuisiner et, bien sûr, regarder le tennis à la télé. Un de ses rêves les plus chers est de faire le pèlerinage du Grand Slam – soit de s'envoler vers les quatre tournois majeurs et y assister en personne
Bryce Herron
Junior Development Chair
Bryce is a new member of the ROTC's Executive Committee.  He holds the position of Junior Development Chair.
He is a pilot and an entrepreneur. Bryce and his wife Natalia co-own their business, inuitsculptures.com which has its home in Hudson. For ten years, Bryce
flew as a bush pilot in Canada's Far North. He formed deep connections with the Inuit people and used his passion for their art to create his global Inuit art enterprise.
The Herron's have called Hudson home for the past ten years. Bryce and Natalia have three young children Alacie, Nivia and Dallas.  As a family, the Herron's love living in Hudson.  There are so many outdoor sports and activities to enjoy.

Bryce is also a musician and a music composer.  Most Friday nights, you'll find the Herron's enjoying the food and company at the ROTC's BBQ!
Lisa Bélanger
Social Committee Chair
Prior to her current role as Social Committee Chair, Lisa previously served on the ROTC Executive Committee as Secretary from 2014 – 2016 at which time she redesigned and developed the website to a more modern look.
An award-winning strategic communicator with 15+ years of experience leading corporate and change communication programs, Lisa has served as a key communication strategist and tactician for global companies including Manulife Financial and Standard Life, and national companies such as Purolator Courier and Bell Canada.
In her spare time, Lisa loves to golf and play tennis – of course! The ultimate hockey and baseball mom, you will also find Lisa sitting on the bleachers, cheering on her boys and her husband, Martin, who is usually coaching!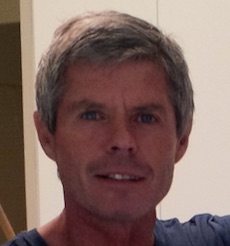 Richard Grinnel
Grounds Chair
I am a retired architect and builder who loves sailing, tennis, travelling and being in the company of my family, friends and numerous pets too. In 1972 I moved to Montreal from Boston to attend Dawson College where I met Robin Everall. We were married in Como in 1975 and together we started an adventure that included having three children, moving around the globe from Geneva to the Caribbean and which is still going strong today. In 2008 we moved back to Hudson and joined the ROTC.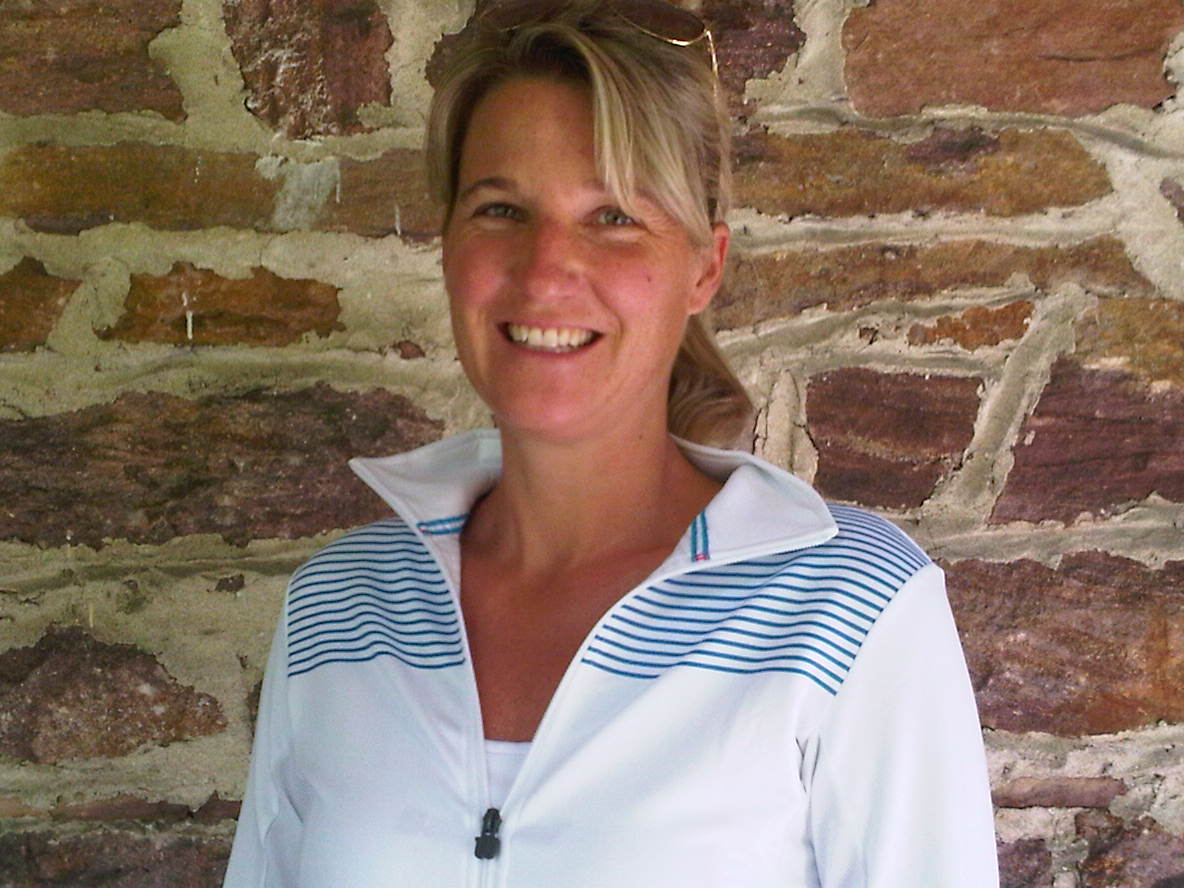 Elise Nesbitt
Past President
Elise grew up in the Hudson area and learned to play tennis as a young child at the Royal Oak. In 2009 she was made an honorary member of the club in recognition of her exceptional devotion over the years as a volunteer with; Executive Committee, Ladies Interclub, Centennial Committee and Lights Fund Committee.
Outside the Royal Oak, she has dedicated much of her career and experience to non-profit organizations. Her strong ability to work efficiently with people, to fundraise, and to plan events led her to positions at; The Grace Dart Foundation, The Montreal General Hospital Foundation, Proset Autism, The Montreal Indoor Tennis Club and The McCord Museum.
In her free time you will find Elise happily fussing in the kitchen, playing bridge or on the tennis courts – of course!
Chers membres, Je sais que certains mois ont semblé longs pour certains d'entre vous, mais nous sommes arrivés à un point où le gouvernement du Québec permet le retour progressif de certaines activités sportives de plein air et nous sommes ravis que le tennis soit l'un des premiers ! Comme nous avons reçu officiellement le « feu vert », nous sommes heureux d'ouvrir le Club de Tennis Royal Oak à partir du mercredi 20 mai. Veuillez noter que pour jouer au club, vous devrez payer vos frais annuels en entier avant de jouer. Les factures seront envoyées sous peu. En raison des circonstances exceptionnelles cette année, nous offrons aux membres la possibilité de se « retirer » de l'adhésion au club pour 2020. Si un membre se retire, les frais d'adhésion pour 2020 seront annulés et le membre sera autorisé à retourner au club en 2021 sans pénalité. Notez que ceux qui se retireront ne seront pas autorisés à utiliser les installations du club. En plus de payer votre cotisation annuelle, chaque membre devra lire et signer le protocole de jeu ci-joint. Les parents qui ne sont pas membres du club mais dont les enfants jouent en tant que membres juniors doivent signer la renonciation au nom de leur enfant et doivent assumer l'entière responsabilité de s'assurer que leur enfant respecte le protocole de jeu.Veuillez retourner votre copie électronique signée à royaloaktennisclub@gmail.com . Avec la pandémie en cours et les lignes directrices fournies par Tennis Québec et Santé publique, jusqu'à nouvel ordre, les activités du club comprendront les éléments suivants : Le club sera ouvert pour jouer de 8...