The Club is managed by a group of volunteers that make up our executive committee. We welcome new members to join the board or to contribute by assisting on a committee.
Le Club est géré par un groupe de bénévoles qui constituent notre comité exécutif. Nous invitons les nouveaux membres à se joindre au conseil d'administration ou à contribuer en assistant à un comité.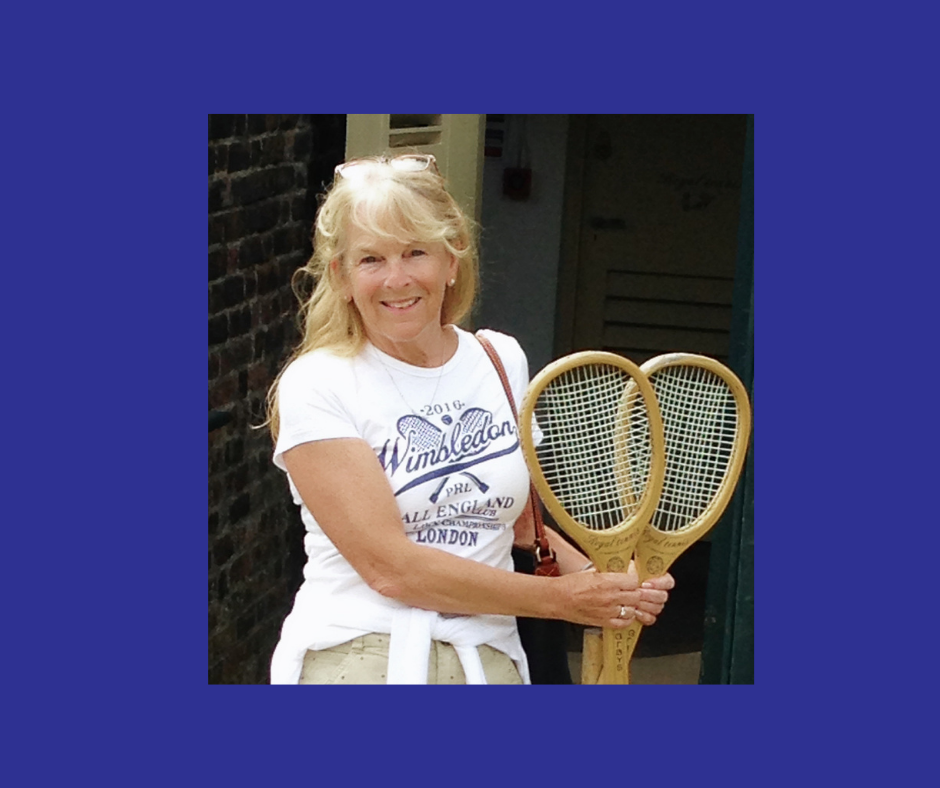 Arlene Kingsland is the President of the Executive Committee. Arlene has been a resident of Hudson for over 25 years, and recently discovered the sport of tennis. She was quick to realize that being a member of the ROTC was like having a new family, and tries to get on the courts as often as possible!
Arlene has been working at FPInnovations for 38 years as a Principal Technologist. Her area of research is in consumer products with a specialty in hygiene applications and 3D printing. She is actively involved in marketing the latest technologies to the industry.
While not working or on the tennis courts, Arlene spends time with her husband, Dan, son Dillon and daughter, Jasmine, traveling and enjoying life to its fullest.
Arlene Kingsland est la présidente du comité exécutif. Arlene réside à Hudson depuis plus de 25 ans et a récemment découvert le tennis. Elle s'est vite rendu compte qu'être membre du ROTC, c'était comme avoir une nouvelle famille, et elle essaie de se rendre sur les courts aussi souvent que possible !
Arlene travaille à FPInnovations depuis 38 ans en tant que technologue principale. Son domaine de recherche porte sur les produits de consommation, avec une spécialisation dans les applications d'hygiène et l'impression 3D. Elle participe activement à la commercialisation des dernières technologies auprès de l'industrie.
Lorsqu'elle n'est pas au travail ou sur les courts de tennis, Arlene passe du temps avec son mari, Dan, son fils Dillon et sa fille Jasmine, à voyager et à profiter pleinement de la vie.
---
Johanne's background is in teaching sports, She was a physical educator specialist at elementary, also she was an elite swimmer for many years and she loves all sports. She is a part-time course lecturer at McGill for the last 15 years, working with future PE teachers,
Johanne plays tennis on a few teams depending on the season, the Vaudreuil V2 team in the winter, and in the summer the ROTC 2 + Sud Ouest league for Coteau-du-Lac.
She loves TENNIS!
L'expérience de Johanne est notamment dans le monde de l' éducation, elle est spécialiste en éducation physique et à la santé au primaire, et dans  sa jeunesse elle étais élite en natation!  Ses intérêts en particulier sont l'importance et la pratique  de l' activité physique  chez les jeunes. Elle est chargé de cours à temps partiel à McGill depuis 15 ans et elle travaille avec les futurs enseignants en éduc.
Elle a la chance de jouer au  tennis à l'année sur quelques équipes selon le saisons, Vaudreuil V2 en hiver et chez nous l'été  au ROTC 2 + la ligue du Sud-Ouest.
"Le tennis c'est pour la vie, tout  comme la natation !"
Lisa will be our 2022 Treasurer!
Lisa sera notre trésorière en 2022 !
In 2015, as a new resident of Hudson Pam joined the Royal Oak tennis Club and said it was the best way to get to know the community and make friends. She brings her professional experience in Sales management and marketing to our board. This year Pam is serving as chair of Junior Development and has previously served as Secretary and Events chair.
En 2015, en tant que nouvelle résidente de Hudson, Pam a rejoint le Royal Oak tennis Club et a déclaré que c'était le meilleur moyen de connaître la communauté et de se faire des amis. Elle apporte son expérience professionnelle dans la gestion des ventes et le marketing à notre conseil. Cette année, Pam sert en tant que présidente du développement junior et a précédemment servi en tant que secrétaire et présidente des événements.
Alexey will be handling any IT issues this season.
Alexey s'occupera des questions informatiques cette saison.
Kalina is busy planning many exciting social events for our 2022 season.
Kalina est occupée à planifier de nombreux événements sociaux passionnants pour notre saison 2022.
---
---
---
---
---
---