The Royal Oak Tennis Club is situated in a quiet area of Hudson, Québec, surrounded by wonderful nature.
By joining the Royal Oak Tennis Club you will have the use of 4 Har Tru (clay) courts and two all-weather courts.
The clay courts are maintained three times a day, and the sign-up for playtimes is offset by 30 minutes.
There is a social committee that organizes weekly events and BBQs.
A Pro is on-site to offer private/group lessons and clinics during the week.
Come and visit us, you will not be disappointed!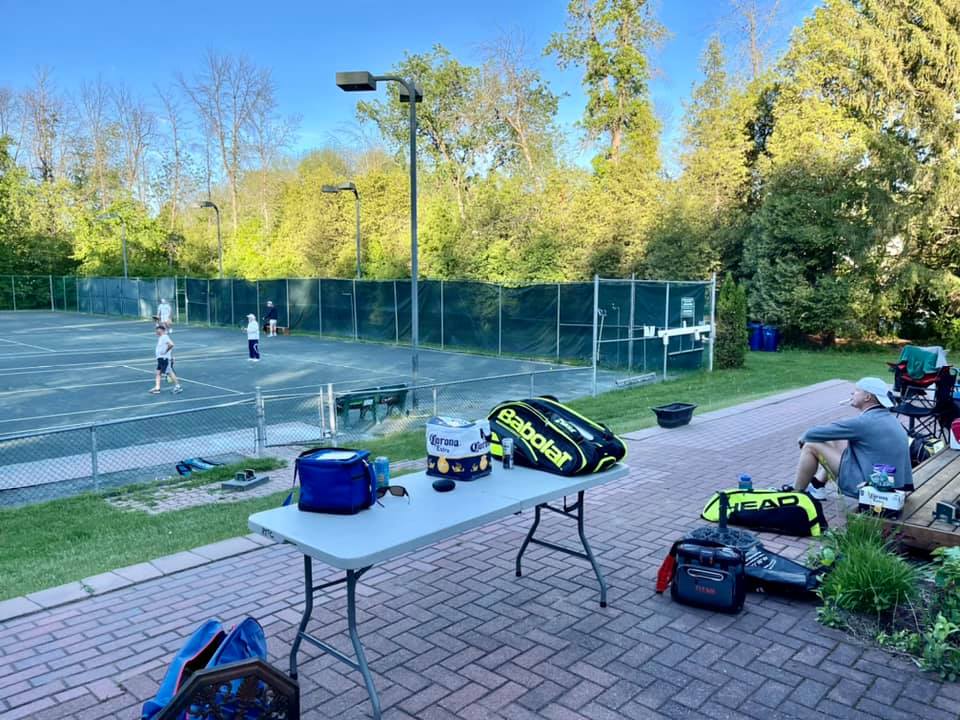 Le club de tennis Royal Oak est situé dans un quartier tranquille de Hudson, au Québec, entouré d'une nature magnifique.
En vous inscrivant au Club de tennis Royal Oak, vous aurez accès à 4 courts Har Tru (terre battue) et à 2 courts tout temps.
Les courts en terre battue sont entretenus trois fois par jour, et les heures de jeu sont décalées de 30 minutes.
Il existe un comité social qui organise des événements hebdomadaires et des barbecues.
Un pro est sur place pour offrir des leçons privées/de groupe et des cliniques pendant la semaine.
Venez nous rendre visite, vous ne serez pas déçus !